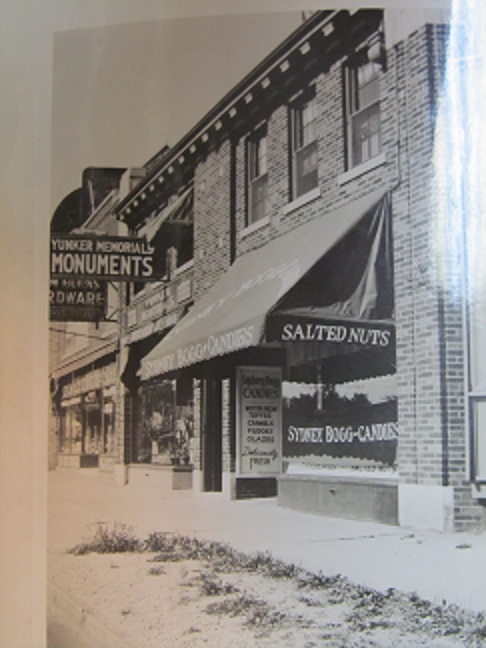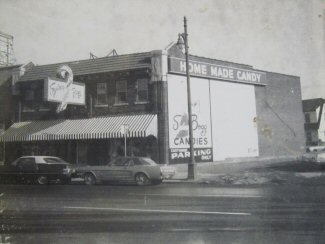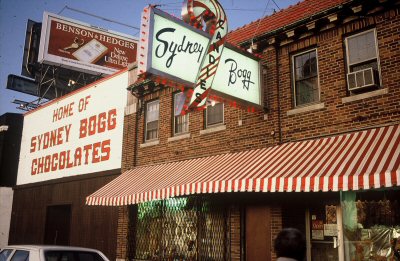 Mr. Bogg opened his business in 1936, with the help of his very good friend Mr. Howard Vair. Mr. Vair not only helped Mr. Bogg get his business started, but also gave him the recipe to what we call today "Nutty Buttered Corn."
Mr. Bogg and his lovely wife, Dorothy, started the business together at the original location on Woodward. Mr. Bogg made the candy in the evening, and his wife would sell it during the day while he was at his refridgeration job. They used to live above the candy store, in the apartments that were above it.
Mr. Bogg built his reputation and business by using the finest quality ingredients. His reputation was impeccable. Mr. Bogg's customers were very loyal. After they had their first taste, they were hooked.
Mr. Bogg grew his business over the years, and eventually had to open another outlet next to the Holiday Market in Royal Oak. In 1966, Mr. Bogg was seeking to retire, and sold his business to Ralph Skidmore, his head cook.
Ralph Skidmore, and his wife Doris, followed Mr. Bogg's lead by keeping the recipes and ingredients pure. It was Mr. Skidmore's practice to employ local teenagers, and their family members.Because of their dedication, the business continued to grow, leading to another store opening in Birmingham, at the corner of Maple Rd. and Lahser, in the Village Knoll Shopping Center. It had become a tradition for many families to have the decorated mints for every occasion.
Ralph Skidmore suddenly passed away in 1988. The business continued with Mrs. Skidmore at the helm, and all of us kids helping her. The candy was still being made with much care and love. When Mrs. Skidmore passed away in 1994, the business went up for sale. In 2002, Sydney Bogg Chocolates abruptly went bankrupt, and the Sydney Bogg tradition came to a screeching halt.
Because of the expressed need for personalized candies for weddings, the Sydney Bogg tradition began to grow again.
---